Recently Uploaded Songs
(Hover to Learn More)
Welcome to My Guitar Songs! This is an online community for sharing transcribed songs and help each other to grow on the beautiful journey of learning how to play guitar.
Have fun!
Stefano
]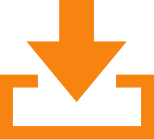 Download a Songbook
(Or Create Your Own!)
Fancy creating your own songbook? Now you can! Choose the artist or individual song and create a beautiful PDF or Pinterest songbook! Better yet, you can upload your own transcribed songs and print your very own songbook! Check it out.
TRY IT!
Donate to My Guitar Songs
Your help is greatly appreciated and will help us to add some more features to the website!
Thanks for your support!